!-— Heritage Evergreen Facebook Pixel Code -->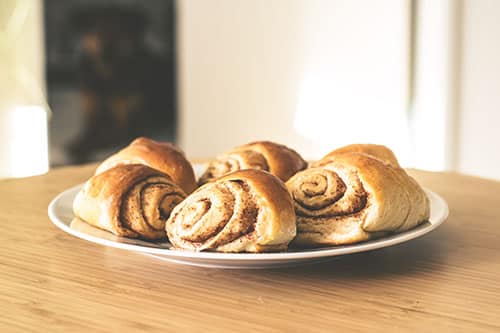 Experience Evergreen Place Dining in Champaign!
Delicious dining options are important at Evergreen Place. Our residents want variety –  not only in food choices but also in how they dine. To impress our seniors, we offer:
Traditions Restaurant: Breakfast, lunch, and dinner have never been so delicious! Thanks to our seasoned culinary team, residents can choose from daily specials, seasonal items, and everyone's favorites that always remain on the menu. Our seniors love the choices, the convenience, and the fine-dining appeal of our beautiful main dining area.
In-Apartment Dining: Sometimes, it's nice to order in! For convenience, we offer meal delivery to apartments for those who prefer more privacy when dining. Eat out or stay in – it's always your choice!
The Bistro: Enjoy happy hour, light appetizers, and even pastries at our café. If you're feeling like a snack or beverage is calling your name, you don't need to go far to enjoy!
Come in today and enjoy our fabulous cinnamon rolls, baked from scratch with love, by Ryan our Culinary Services Coordinator!  Stop by anytime or call and schedule to have lunch with us. 217-530-4300.