Seniors can live each day with purpose and joy! At Evergreen Senior Living we are committed to supporting and maintaining the dignity, independence, and wellness of each senior. Entering our doors, visitors find our considerate team, residents, and families celebrating life and the spirit of the community.Our professional and attentive staff adhere to this calling each day by providing our residents with compassionate care in our assisted living community. Each senior receives individualized wellness care. Embracing our philosophy of Life Unrehearsed®, our caregivers are devoted providing for the delicate needs of seniors challenged with Alzheimer's, progressive memory loss and dementia.For more information, visit us at 404 S. Stillwater Drive, call us at (309) 274-5440, or visit online to schedule a tour!
Assisted Living
Evergreen Place Assisted Living revels in the jubilation of life! Our focus is to provide seniors with independence through specially designed amenities and round-the-clock assistance. We provide all the comforts of home with our fully furnished private apartments equipped with emergency response systems for added safety.
Our expertise and passion drive us to provide an environment for seniors to maintain a fulfilled and active lifestyle. Whether it's relaxing at the Renew Day Spa or spiritual reflection at the on-site chapel, Evergreen Place offers something for all personalities and interests.
At Evergreen the opportunities for engagement and enrichment are limitless. Our exceptional team, services and amenities help our seniors mental, physical, emotional and spiritual wellbeing.
Learn more about assisted living at Evergreen Senior Living in Chillicothe, IL, and how you too can have a vibrant lifestyle by calling (309) 274-5440. Call or schedule a tour online and see why so many choose Evergreen Place Assisted Living!
Memory Care
The Legacy: Memory Support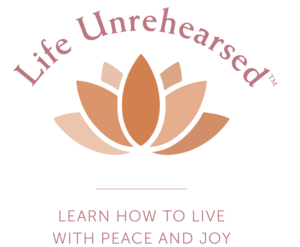 community provides compassionate care to seniors living with Alzheimer's, progressive memory loss and dementia led by our professional staff of caregivers. Our knowledgeable caregivers understand the challenges seniors face and strive to provide them with the utmost care and respect. By embracing our unique philosophy, Life Unrehearsed®, we strive to gently unfold each day with peace and joy.
Our team recognizes that transition to full-time care environment often presents many difficulties. We diligently work with seniors and families to make the adjustment effortless and successful. With an understanding of the importance of structure, seamlessness and a safe environment, our team has tailored a plan to meet the unique needs of our seniors and their families.
For more information about The Legacy: Memory Care, and how we can aid seniors and families, call us today at (309) 274-5440 or visit our beautiful campus in Chillicothe, IL!