!-— Heritage Evergreen Facebook Pixel Code -->
Our Professional Team in Chillicothe
Evergreen Senior Living takes pride in its staff of caregivers who bring years of experience and compassion to our community. Each staff member takes their job seriously, working at a high level of professionalism with unmeasurable kindness. With a director overseeing operations, our entire team of coordinators and staff members continue to make our community a leader in senior care.
All our staff members have several things in common; a love of their jobs and interactions with our seniors. Meet our team today, by scheduling a tour online or call (309) 274-5440!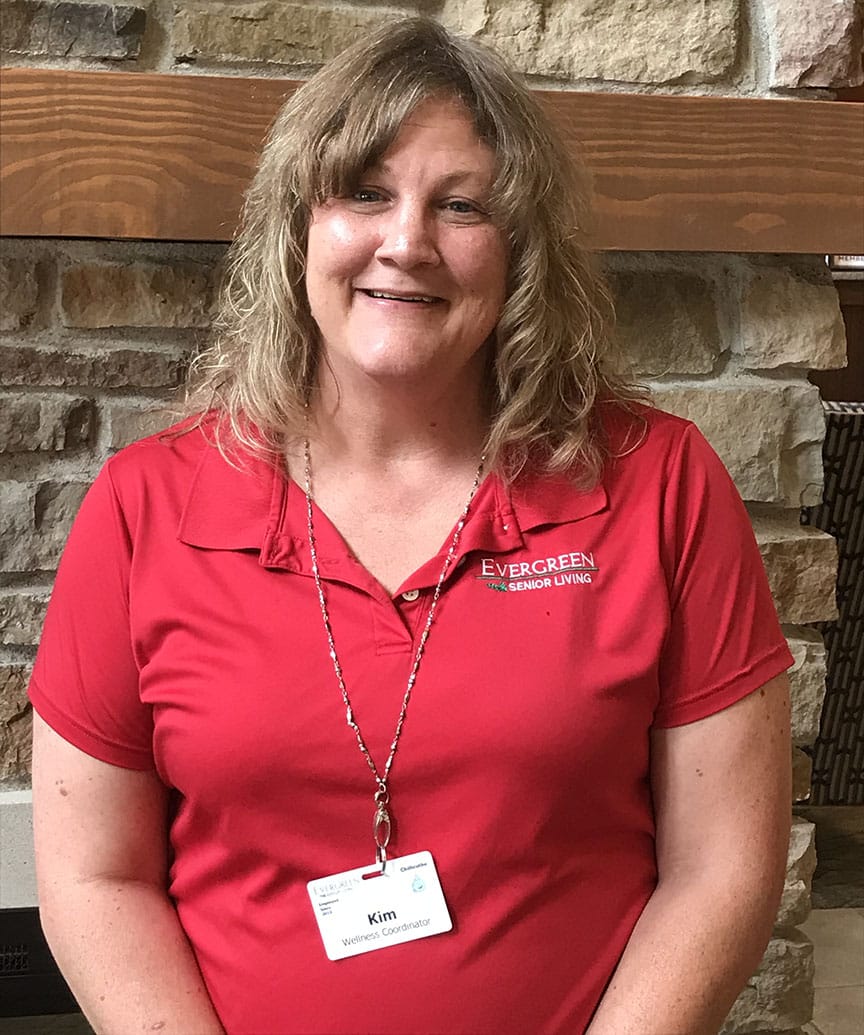 Kim Batey, Director
Kim has been in the nursing field for 33 years. She knew at an early age working with seniors was her calling. We are so happy to have her as a part of our Evergreen Senior Living family.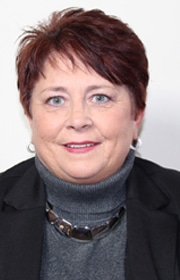 Diana Kelley, Administrative Service Coordinator
Diana is the Administrative Service Coordinator at Evergreen Senior Living. Diana worked in banking management for 32 years before joining the Evergreen Senior Living family when they opened their doors in 2015. The favorite part of her job is interactions with the residents. She loves to hear the residents reminisce about their life and hear all of their stories. She is always saying she is going to write a book with all the one liners that they come up with. When Diana isn't with her Evergreen family, she loves to read and spend time with her two amazing grandchildren.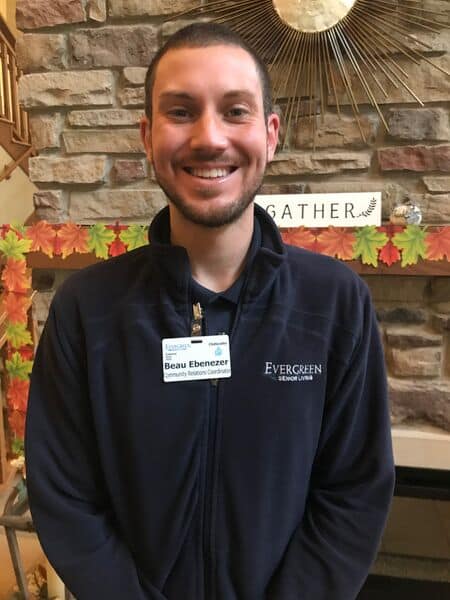 Beau Ebenezer, Community Relations Coordinator
Beau graduated from Illinois State University in 2012 with a Bachelor's Degree in Broadcast Journalism. He went on to become a reporter for WEEK-TV 25 News, where he worked for four years as a crime reporter and part-time morning anchor. Beau says he truly found his calling when he joined Evergreen Senior Living in 2017 and discovered his passion for helping seniors and their families. Beau currently lives in Peoria with his wife Alyssa, his daughter Fayth, and his two goofy pit bulls Valentine and Bronson James. In his free time, there's nothing he loves more than playing Disney Princesses and watching Paw Patrol with his little girl. But if he gets any extra time to himself, he usually spends it running, watching sports, or playing Xbox.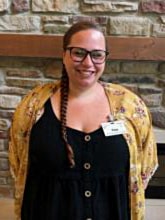 Tina Bankert, Life Enrichment Coordinator
Tina was an activity director for 3 years in long-term care facilities before joining our team as our Life Enrichment Coordinator. She has always been a creative person who wanted her job to positively impact people's lives in some way. When she began her first Activity Director job after college at Graham Hospital in Canton she knew she had found her lifelong passion. Working with seniors and having her job be to make them smile and have fun has been the most rewarding thing she's ever done. It's also a perk that she gets to include all her hobbies in her activity programs. Not only are the residents having fun baking, playing games, and making crafts, but she is too! She has a 9-year-old rescue dog named Wally, a 10-year-old rescue cat named Nutmeg, a stray cat that wandered into her home, and her heart, named Max, and a 3-year-old ornery chinchilla named Luna.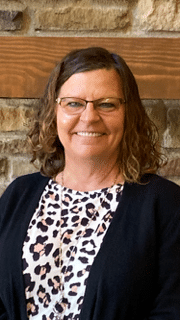 Lynnette Hougland, Legacy Coordinator
Lynn has worked in healthcare for over 30 years as a CNA  and the last two years as a Life Enrichment Assistant before becoming the Legacy Coordinator. What she loves best about her job is making seniors laugh, smile and being a part of their family.Lynn has five recue dogs Mr. Peabody, Sherman, Chester Cheetos, Pebbles, Bam-Bam and her side kick husband. In spare time Lynn enjoys spending time with her daughter and her soon to be granddaughter. Lynn loves the outdoors ,gardening, flowers, and always helping people out.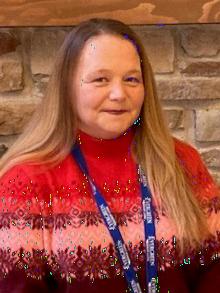 Tawni Lewis, Wellness Coordinator
Tawni Lewis is our Wellness Coordinator for Evergreen Senior Living. She has worked with seniors since she was 17yrs old, volunteering in activities at the age of 13 at the County nursing home! She then became a Certified Nursing assistant for 15yrs and became a nurse in 2009. She looks forward to the new adventures in Assisted Living and getting to know all of the amazing residents at Evergreen Senior Living. In her free time, she keeps busy with her 4 children and new grandbaby (with another on the way!) She also enjoys playing pool competitively , reading and camping.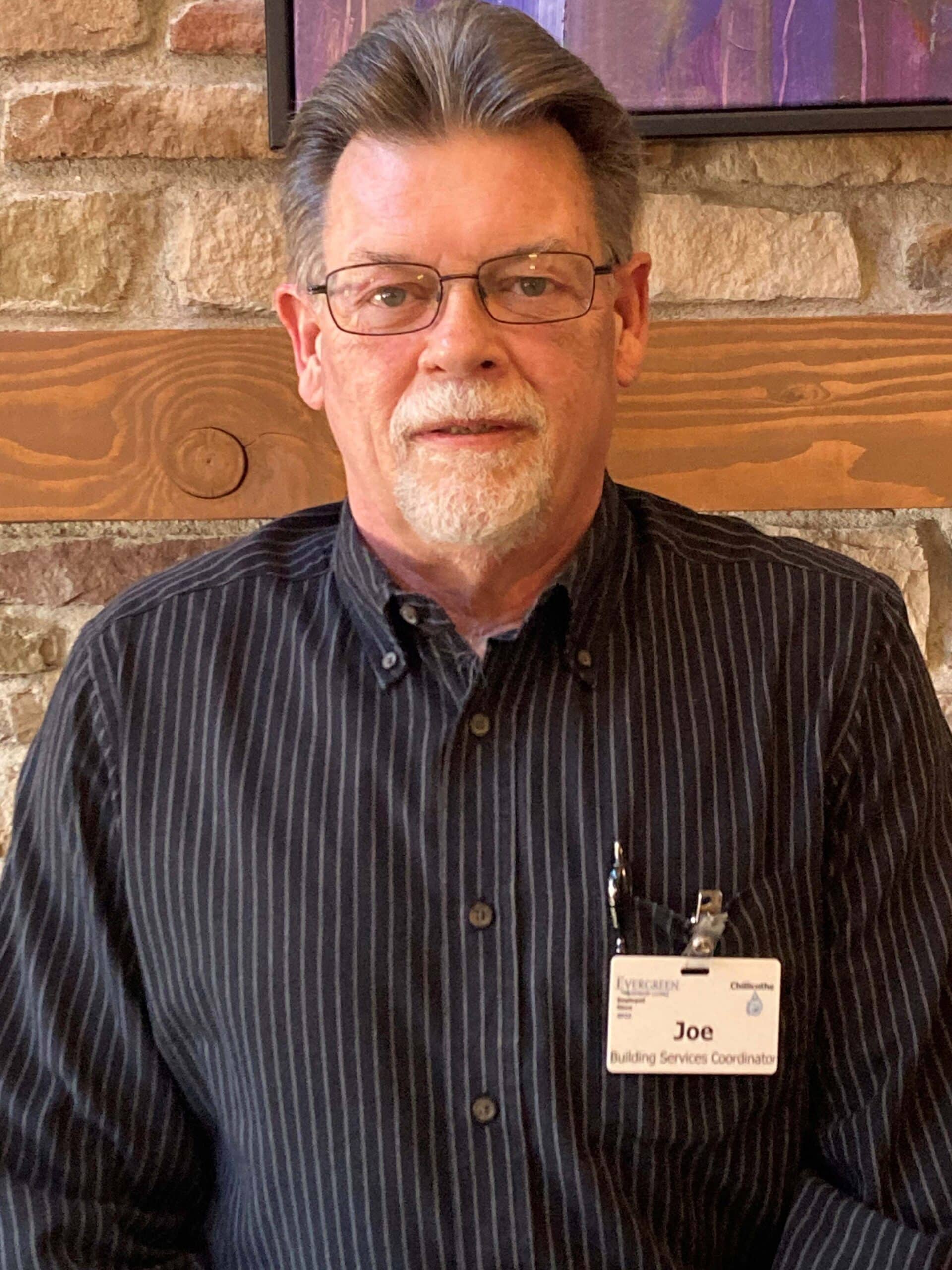 Joe McBride, Building Services Coordinator