H to O – Customer Service Dedication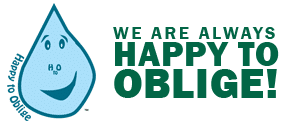 "To emphasize friendly and professional communication and interaction between and among residents, family members, employees, co-workers, surveyors, vendors, volunteers, and anyone else we come into contact with during employment at Heritage Operations Group and its affiliates."
The fundamental goal of this initiative is simple: to improve communication at all levels throughout the organization. Clear channels of communication are the building blocks of excellent customer service. With the objective to "empower and motivate every employee to create a friendly and respectful environment for the delivery of care which can be made a sustainable and permanent part of our culture," Evergreen Senior Living, will truly maintain its status as a leader in providing care for seniors.
In March of 2004, the initiative was officially named: "H to O-Happy to Oblige." The program has been implemented throughout Heritage managed facilities and company divisions, including Evergreen Senior Living. The overall response from the facilities has been positive.
The H to O program is another way our homes and divisions are working to continue our tradition of high-quality, personalized senior care. We are constantly striving to enhance our facilities for our residents, and open communication is just one piece of our efforts. No matter your relationship to Evergreen Senior Living – employee, resident, family, or friend – we are always Happy to Oblige.