Our highly trained and watchful team members provide wellness services, ongoing communication, compassionate care, and dedicated service to each senior. Here at Evergreen Senior Living, our team embraces a philosophy called Life Unrehearsed® to gently care for those facing the challenges of Alzheimer's, progressive memory loss and dementia.At Evergreen Place, our affordable, independent living means your loved one can live a fulfilled lifestyle in a safe, secure environment. Our process is made easy for eligible seniors in several ways.
No up-front costs.
There is no entrance fee only a small deposit to hold your chosen apartment and later applied to your first's month's rent.
No maintenance fees.
A long-term commitment is not necessary; we offer month-to-month leases
Evergreen Senior Living accepts pay in several ways: private pay, Medicaid, long-term insurance, and some veteran's benefits.
Call (217) 864-4300 or visit online today for more information about the Evergreen Senior Living family! We look forward to hearing from you!
Supportive Living
Evergreen Place Supportive Living welcomes you to celebrate life! We aspire to create countless opportunities for joy for seniors by providing assistance and carefully crafted amenities. With all the same wonderful qualities and services of assisted living, our supportive living community also offers financial assistance through select insurance programs and Veteran's Benefits.
We have designed a vivacious community, tailored to provide all the amenities a senior could need to carry out an active and dynamic lifestyle. Whether it's a movie night at Critic's Reel Theater or relaxing with a book from the impressive library, Evergreen Place is dedicated to catering to all personality types.
With endless possibilities for enrichment and intrigue, our hand-crafted community affords our seniors to feel fulfilled and enjoy life! To learn more about supportive living at Evergreen Place call (217) 864-4300 or visit our campus today.
The Legacy: Memory Care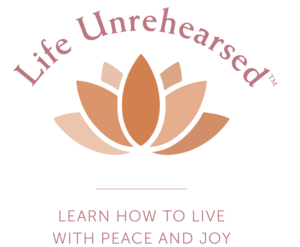 Evergreen Senior Living is home to The Legacy: Memory Care, located on campus, entirely dedicated to memory care for seniors faced with the challenges of Alzheimer's and other forms of dementia. Our highly skilled and gentle team understand the trials seniors faced with memory loss and dementia must endure. Our benevolent approach embraces our unique philosophy, Life Unrehearsed® in which we strive to unfold each day with peace and joy. We meet your loved ones in their moment, promoting positive interactions and daily success.
The Legacy: Memory Care team understands the complexities caregivers often face when transitioning a loved one into a full-time care environment. Our devoted staff work with seniors and families to create the greatest opportunity for an effortless and successful adjustment. We understand the importance of structure, simplicity and a safe environment, and dutifully provide experiences for daily success.
For more information about The Legacy: Memory Care, and how we can aid seniors and families, call us today at (217) 864-4300 or visit our beautiful campus!