Our Legacy: A Lovely Lifestyle for Those with Memory Care Needs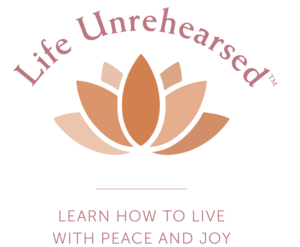 Thank you for learning more about The Legacy: Memory Support at Evergreen Senior Living. These unique senior living environments are free standing cottages located within our campuses and are dedicated to offering a life of joy and peace to those with Alzheimer's disease, dementia, or other memory deficits.
Our services are driven by a unique philosophy called Life Unrehearsed™ that combines proven approaches in a compassionate and flexible way to prompt positive interactions and daily success for our seniors. This approach treats each senior as an individual, respecting, and utilizing their individual history, preferences, and needs to support, communicate, and comfort daily. We encourage you to learn more about our philosophy and take advantage of our free e-book, that has gained popularity among senior caregiving communities throughout Illinois.
This approach to dementia care and Alzheimer's care, by our specially trained staff, provides peace of mind to family members who have seniors living with memory loss. Not only are the seniors living in a secure community, but our skilled caregivers provide positive support and purposeful interaction.
At The Legacy: Memory Support, every senior is treated with respect and dignity, the goal being a supportive, healthy atmosphere with mentally stimulating programs to ensure seniors enjoy the highest level of independence possible. Seniors live in their own comfortable and secure apartments and have access to secure walking paths in the garden, which support The Legacy's philosophy of encouraging a fulfilled senior lifestyle in a low-stress environment.
Services provided by The Legacy: Memory Support wellness team include:
Consistent nursing care 24-hours a day
Management of medications
Personal assistance with daily activities, bathing, and dressing
Additional services included at our The Legacy: Memory Support care communities are:
Housekeeping
Laundry
Three healthy and nutritious meals daily
Reminders and assistance with meals and other community activities
Also, please keep in mind that all our memory care communities have respite care available. Respite care, or short-term senior stays provide caregivers a break! Based on high demand, we continue to expand and increase our memory care communities. Evergreen Senior Living The Legacy: Memory Support communities are now available in:
For those in need of a cost-effective memory care community, The Legacy: Memory Support is a sensible solution. The process does not require up-front costs or include after-the-fact hidden fees. Our goal is to make it as easy for you as possible by not requiring any entrance or maintenance fee. Nor do we require a long-term commitment.
To learn more about how Life Unrehearsed is put into practice to help those navigate memory loss, download our complimentary e-book.