OUR TEAM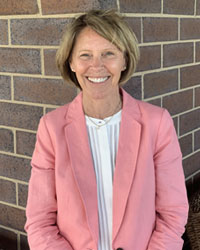 Carolyn Maloney, Director
Our fearless leader Carolyn has over fifteen years of experience in assisted living and memory care.  Her passion for seniors began when she was in high school and has grown immensely over the years.   Carolyn just recently moved to Lombard and spends her free time enjoying her two little granddaughters.  Carolyn has a degree in Psychology and an MBA with a Health Concentration.  She welcomes you to the Evergreen family and looks forward to serving you soon!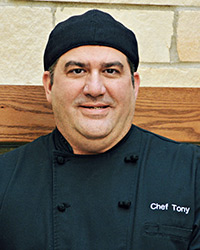 Tony Glavas, Culinary Services Coordinator
In the health care field for over four years, Tony found his niche with Evergreen Senior Living as the Culinary Services Coordinator. The best part of his job is making sure the residents eat well, live well, and engage with one another daily. Tony is proud of his wife, Diane, and together they have two kids, two grandchildren, and two dogs, Brody and Cooper. Tony is a self-proclaimed foodie, wine collector, and golfer. In his spare time, he enjoys traveling and relaxing.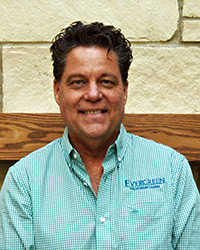 Mark Crowley, Building Services Coordinator
Mark did electrical work as an outside contractor before joining the Evergreen Senior Living team in January of 2016. The best part about Mark's job at Evergreen Senior Living is, "Hands down – the people!" He believes the residents and staff are second to none. When he's not working away at Evergreen Senior Living, Mark has a wonderful wife and four talented children that he enjoys hanging out with. Mark also enjoys golfing, reading a good book, and woodworking.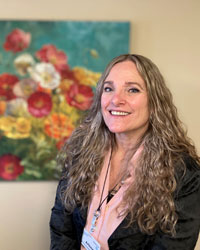 Arlene Hayman, Life Enrichment Coordinator
After working as a graphic designer for over 25 years, Arline decided it was time to pursue something more personally meaningful. Arlene had a desire to make a difference in the lives of others by pursuing her passions to become an accredited and certified therapeutic Art Life Coach, as well as a certified Reiki Master/Teacher and switched her career paths. She has worked in assisted living and memory care and as a behavioral health associate where she organized art therapy, chair yoga, tai chi, sound therapy, medication, and reiki/energy work. Arlene is also a stained glass and mosaic artist who enjoys, and her work is on display at local Thai Temples. In her spare time, Arlene enjoys rock climbing, hiking and spending time with her three talented children, one grandchild and her licensed service dog.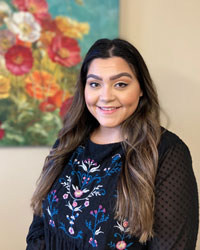 Cheri Lardino, Community Relations Liaison
Cheri has worked in senior healthcare since she was 17 years old. She has worked in social services and really feels her best when she's helping seniors and their families navigate the journey of finding the perfect community for them! She understands that the journey is not always easy, but her goal is to help them every step of the way. Cheri resides in the Orland Park area with her husband and two children and feels blessed to be able to do what she loves in the community she loves.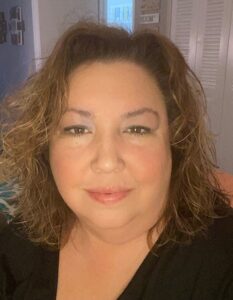 Sheri Howie, Legacy Care Coordinator
Sheri has been a Licensed Practical Nurse for over 28 years and worked at a skilled long term care nursing home that had 150 beds for 12 years; 6 of those as the assistant director of nursing. Her experience in nursing ranges from private duty care, hospice, long term and skilled care, plasma centers, triage call centers, physician offices, outpatient surgery, assisted living and Memory Care. Sheri has 4 kids: 2 girls 2 boys ranging in age 21 to 25. I moved from the Bloomington /Normal area of Illinois about 1 ½ years ago. Memory care and working with the elderly are her passions.
Wendy Ford, Administrative Services Coordinator
Wendy enjoys working with the senior community because she feels they have so much to share and looks forward to hearing their experiences and stories. One of her many favorite things about community is getting to visit with the resident pets and visiting dogs. When not at work, Wendy enjoys traveling with friends and spending time with her husband, six daughters, dog and cat. Wendy is feels honored to be a part of such an awesome community!